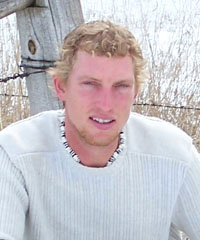 Brett Waibel
Bad River Bucks & Birds, LLC is run by Brett Waibel who has been involved in the hunting industry for over 20 years with 14 of those years having been with Bad River Bucks & Birds, LLC. Brett has great experience in the field, especially since he spends 320 plus days in the field hunting or observing game. This can assure you that we will take it to another level to make sure you have a successful and enjoyable experience at Bad River Bucks & Birds, LLC.
Brett Waibel and Scott Mathews do everything they can to leave an abundance of cover and food plots in the area to keep and maintain a healthy population of deer, upland game, turkey, and other game.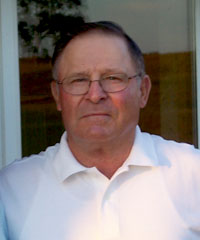 Philip Mathews
Philip takes great pride in this business, along with his working cattle ranch and farm.
This land has been in his family for more than 100 years. You can bet that you will see Philip in the morning drinking coffee and spreading his knowledge of pretty much all he knows (for the guests that have been here before, you understand).
He is truly a pleasure to be around and he looks forward to meeting sportsmen every year.
The Landowners
The people that make the Bad River Bucks & Birds, LLC operation possible.
Audrey Mathews, Philip Mathews, Nancy Allen, George Allen and in front, Scott Mathews